When it comes to your home you want extravagance, comfort, and warmth. So here we have arranged some cozy, creative, and unique Home Decor Products to give you some bright ideas and reveal your
designer side!
1. Wine and More! 36 Bottle Wine Cooler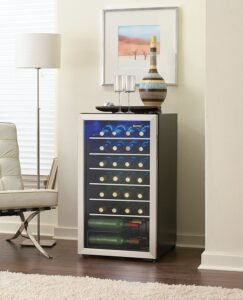 This uniquely designed "Free-Standing Cooler" comes with a quiet tempered glass door and is described as very useful! It also features an up-to-date stainless steel trim that guards the wine against unattractive UV rays. What makes this one stand out is that it has a private dimmed light showcasing what you have in store!
2. Pocket-Sized Mini Vacuum! 
Designed fast, effective, and concealable is this "Pocket Sized Mini Vacuum." Advanced and updated technology for getting the job done, it comes cordless and battery powered! It has been successfully designed to get dirt

 gone in seconds, built with a strong and powerful suction performance with its size, saves 

space, and 

unique

!
3. Neon Sign Wallpaper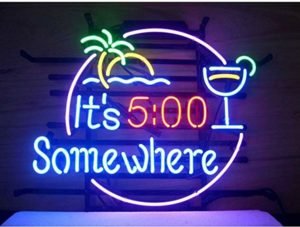 Help give a new look to your room by brighten it up with this "Neon Sign Wallpaper."

 Designed by the best, Sun-USA, proudly serve their customers with the highest quality materials 

hands down! 100% Satisfaction Guaranteed and handcrafted with 

beautiful shining colors will bring joy and memories in your unique room! 
4. Portable Indoor Space Heater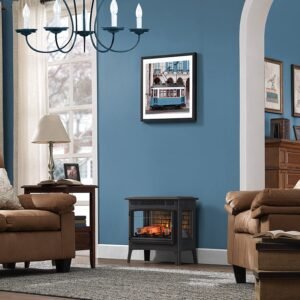 As colder temperatures begin to creep up, having a reliable space heater becomes important. But, this one works like no other! Designed with 3D flame effect technology to brighten the mood, comes with a special warmth that's the cherry on top! Also comes with advanced overheat protection, and an automatic shut-off system to keep the place at room and body temperature. Last but not least, it gives you great control settings to fit your needs and companies as well.
5. Sky Brazilian Double Hammock

This cozy "Sky Brazilian Double Hammock"  has been made to comfort a company of 2 at a time. Designed with a Natural Woven

Cotton Fabric this exquisite hammock can be hung on the porch or indoors and outdoors. It is child and pet friendly which is a plus because most hammock are not family friendly and it seems that its most valued feature is its long stretch design!

 
6. The Best Secure Mailbox aka "Smart Mailbox"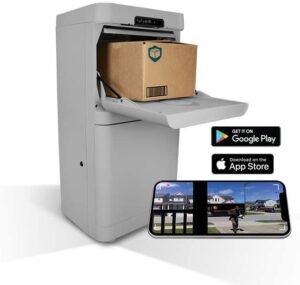 This "Smart Box" has been made to bring an end to stop parcel theft especially for the holidays. This design features

Wi

Fi Connection, smartphone functionality, contains a live stream camera, and has high-quality material to take on mother nature.
7. Faux Fur Throw Blanket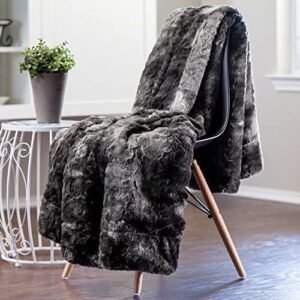 Designed with the finest texture 100% Microfiber, this "Chanasya Faux Fur"

 

is described as "Super Soft and Cozy!" If your a person who prefers to be in cold temperatures at home,

 this fluffy plush blanket will do its job and to keep you warm. With a great variety of colors to choose from the 

snugly feeling this blanket has to offer is unbelieveable and can be used as an outdoor blanket, for traveling usage, a birthday present, or a housewarming anniversary

gift.
8. 

Having Trouble with Lost Items? Not with Tile Pro!
You'll eventually come to a time in life where you're tired of losing your keys, wallet, phone, etc. I hate to sound biased but more

of the time it can be us, MEN! With this design called

 Tile Pro

, you can put an end to it most certainty. The Tile Pro provides a

replaceable battery, and even a beeper to detect the lost item! Most importantly this can save us from the most two valuable

things on earth… Time and Money! Thank me later!

 
9. Comfy Floor Sofa 

This Floor Reclining Sofa Chair is designed with a nice flannel fabric and filled with high-quality density foam. Customers say the best

part about this chair is that it brings comfort in either of its multiple reclining positions, at the same time, offering great back support. Perks include absolutely no assembling required, easy adjustable

reclining, more color options, lightweight and perfect for study usage!
10. Modern Coffee Table Wood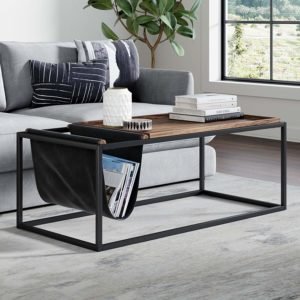 Known as

 "The Felix Modern Coffee Table" it comes with a leather magazine storage pouch that includes a very well built tabletop design! It comes with other color options as well and created with a tough industrial steel

metal frame and a wooden tray top. Its rectangular design makes it a great home decoration and it could take no more than 25 minutes to get set-up for

beginners. Not to mention its size components are at a Length of 

45″ x Width: 21″ x Height: 18″, which is a guaranteed space saver!
11. DOSS SoundBox Bluetooth Speaker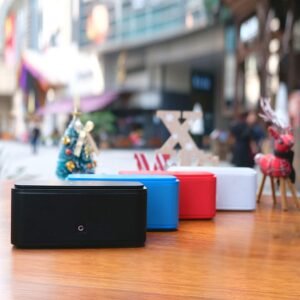 Listening to every beat is important when it comes to music, but having the right speaker is critically important! That's why this "Doss SoundBox Speaker" is a go-to for those who are passionate about sounds and high-quality! This one has over 20

,000

ratings on Amazon describing how effect this product is featuring with a unbeatable sound. Advanced technology, portable, versatile, multiple color options

, and 

enhanced battery life makes this product unique and forever outstanding!