Feel safe when at home or work as we put together for you the Best Home Camera security systems. These gadgets include 24-hour surveillance and allows you to observe from your very own Smart Phone, Tablet or Android. Read carefully as these cameras have the same job but contain different perks. As you read thoroughly, choose which one best supports your situation as these gadgets remain unique!
This Video Doorbell Camera has great features as it can be connected to your existing doorbell. Provided with 24/7 surveillance this doorbell, can detect any motion, whether the sun is up or the moon is out. It comes with a high-quality HD lens, 2- way talk, zero monthly fees, night vision, 180-degree camera angles, and outstanding audio. The million-dollar question is-is this doorbell camera weatherproof? The million-dollar answer is Yes Indeed!
2. Bluetooth Keyless Smart Door Lock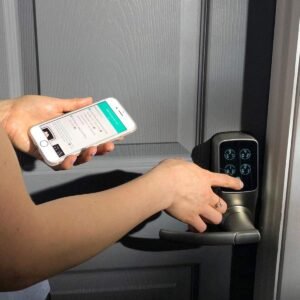 This here Bluetooth Keyless Smart Door lock is entirely worth every penny according to recent purchasers! It features several ways to open the door whether close or far distance, which makes it outshine competitors. It features a fingerprint keypad, digital passcode, Bluetooth switch, and two additional keys! Not to mention, if you're out at work with out of town visitors checking in, you can open the door from your very own smartphone!
 3. Hidden USB Nanny Camera 
This motion detectable USB Charger has a Camera that triggers motion instantaneously. This would make the perfect house security camera for reasons of having a roommate, housemaid, babysitter, etc! If you have any subtle butterflies in your stomach, this USB is automated to capture the slightest movement, so the last thing on your mind is missing it!
4. YI Dome Camera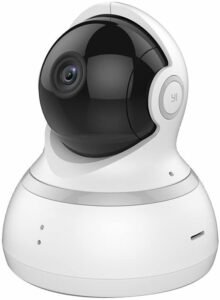 This Modern Indoor Surveillance system is designed with a 1080p capture resolution and comes wireless with a 360-degree motion camera.
 Operated using your preferred daily gadget, this design comes with a 24/7 emergency response system and works splendidly with the Amazon Alexa tool!
5. Blink XT2

 Smart Security Camera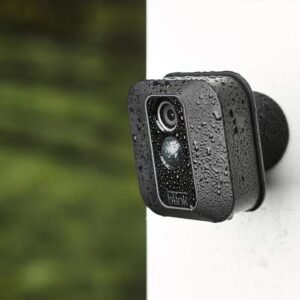 This is the New Blink XT2 camera including multiple camera kits. What separates this one from the rest are the great ratings and over 4,000 reviews highlighting this item two-way talk, Alexa installation, and exclusive 2-year battery life. To get it started, all it requires are two AA lithium batteries, and you'll have live view, 24/7
recording, waterproof technology 
and instant motion detection!
6.

Ring Video Doorbell!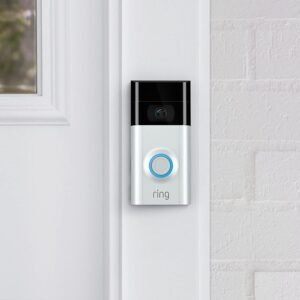 If you're wondering if this is the Ring Video Doorbell, as seen on Shark Tank, your eyes aren't deceiving you. We've saved the best for last because this is simply the best seller in the security systems industry and continues to kill it. Take a look at what you'll be paying for: 
Wireless

Works with Alexa

Lifetime Theft Prevention

24/7 Hour Surveillance

High-Quality HD Video

Live View on Demand Video

Alert Motion Detection

Easily Installation for Smart-phones and Android users
7. Smile You're On Camera Sign!
As the holidays come closer and closer be sure to shake the sticky bandits up as you remind them that their

bright idea might not be so bright

. This sign is easy to install, and its' high-quality design is even reflective at night.