A wonderful start off to the new year with having the pleasant surprise to spoil your loved one with a new gift to show your loyalty and where your heart stays! We as well have somethings for goofy relationships!
1. "I'd Punch A B**ch For You" Coffee Mug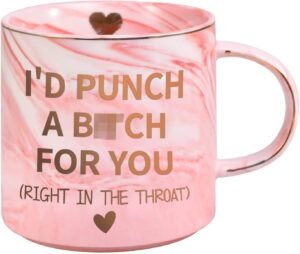 Here is the perfect opportunity for you to share how much you love a special somebody and what you'll do to prove it. So, through this mug, they should be able to clearly read as stated and that's even if that means "Punching a B**ch In The Throat!"  
2. Electric Wine Bottle Opener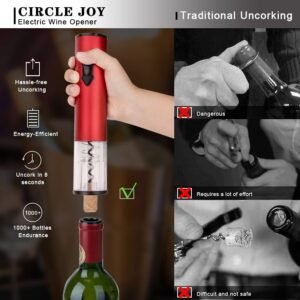 Safety is always a major precaution, especially with tools, but this Electric Cork Screw makes the experience fun while opening your favorite bottle of wine! This specific one is automatic and battery-powered as well as cordless!
3. Rose Teddy Bear
Unlike your typical teddy bear, this one is made of more than 200+ roses that make a cute gift for the most dearest person. It's handmade, unique, and perfect for Valentine's Day, Anniversaries, Proposals, and more!
4. "I Love The Sh*t Outta You" Toilet Paper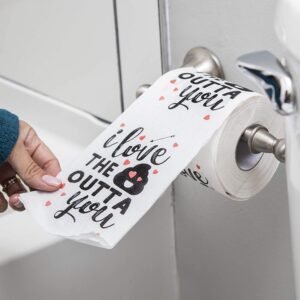 Sometimes using words alone is never enough, so to convey your love here is another option.
Unlike your typical toilet paper roll you find this one reads, "I Love The Sh*t Outta You!" Hilariously, not only will it crack a smile, but it'll make a memory in a special place that will last forever and hopefully this time they get the point! 
5. Upgraded Massage Kit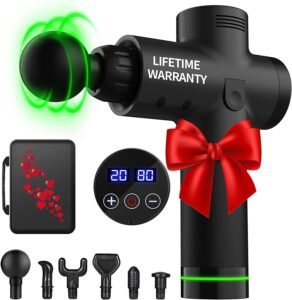 Upgraded and modified would be this Massage Gun Tool Kit that makes an excellent gift mainly for those who work out often and for those who consistently moan from pain! This kit is also great for body tissue therapy, muscle therapy, or any pain relief treatments.
6. This C*ck Belongs To_______ Underwear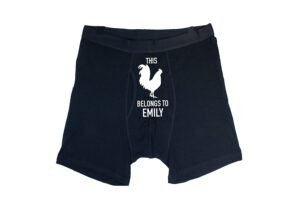 Ownership is important in everything we do, so why not have underwear for our significant others to express that. These briefs allow you to display your name on them so it can be a reminder of whose cock-a-doo-a-doo it belongs to.
7. Sexy Romantic Roll Play Dice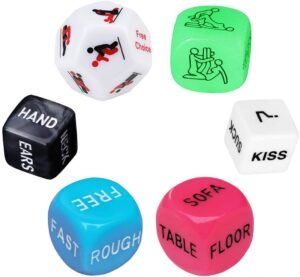 Intimacy is important
when it comes to you being with your soulmate. So to spice things up, we have here Roll Play Dice to make it special on couples play night! 
8. Dark Vader Valentines Day Card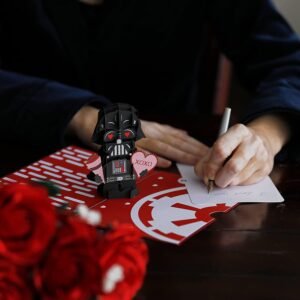 News is Dark Vader is coming to earth to experience the heartful and joyful moments we as humans share!
But this time he's going to be on a gift card with a written heartful message! Popping up is something that's known for Dark Vader to do, and so this time he will do so as the card opens in 3D form!
9. Romantic Card Games
A romantic day like Valentine's Day would be nice to make it the unknown but in a sexy way! So here are these sets of card games that are organized in parts depending on your relationship situation. The three parts are "Talk, Flirt, or Dare" but better yet, this eventful game is perfect for those who just met!
10. Couple Keychain For Him and Her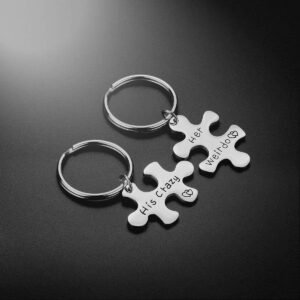 This two-piece "His Crazy/Her Weirdo" Keychain Set is made to give your other half the piece to the puzzle they have been missing. Also, it lets you know that all of your toxicity lies within this stainless steel set, and no matter what, you are a perfect match!
11. Oversized Hoodie Sweatshirt Blanket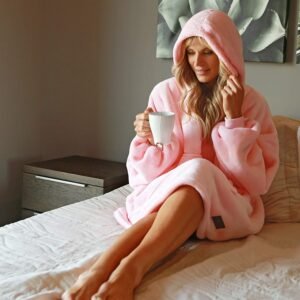 In the chilly season, you can't go wrong with gifting an Oversized Hoodie Sweatshirt Blanket! This specific one is created with polyester a very soft and warm material texture, and a section that holds huge pocket space!
12. Capsule Letter Messages
These unique capsule pills aren't meant for digesting but meant for expressing your love in a letter note form! It's a great idea for those who have a hard time finding creativity when revealing their true feelings, but does a good job of being inventive!
13. Best F*cking Dog Mom Ever
If you consider yourself as the "Best F*cking Dog Mom Ever" it is important that you embrace it!
That's what this mug is here for as a trophy for your hard work. Dogs need love and tenderness, sort of like children.
So, as a Dog mom, if your dog loves to be everywhere you are, then trust and believe your dog is one of the lucky ones, and you deserve this "Best F*cking Dog Mom Ever" mug!
14. Best Friend Blanket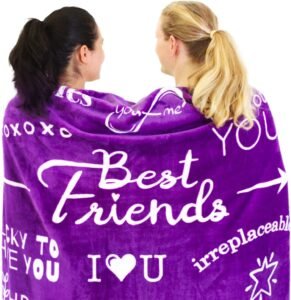 When it's time to spend chilly moments with your best friend or emotional times, you can have your specific blanket to share all those valuable times. Like watching old school movies, talking about relationships, or just being there because you are feeling lonely
15. Magnetic Wristband for Men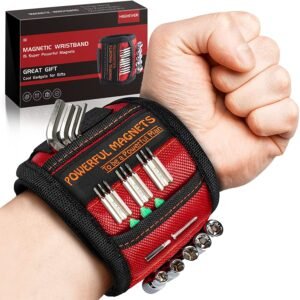 To allow carpenters to be able to have all their equipment at once in abnormal positions, while on the job, is very useful when it comes to getting the task done. This magnetic wristband comes with size options, pockets, a magnetic strip for nails, screws, bits, and more! 
16. 5-Piece Comfort Package
Women love a gift, especially if it makes them comfortable. So here is a set full of options like, of course, a warm blanket, sleep and eye mask protection, cozy socks, a neck pillow, and a foldable bag. The great thing about this set is that it has options that are valuable for finding ideas to come up with for the lovely lady!
17. 14-in-1 Hammer Tool for Men
One reason that this Multi-Tool Hammer is the perfect gift is because it has over 10+ other tool options. So, there you can see that it saves a lot of space, which is necessary for every skilled construction worker. There are so many more perks, but the main points are that it is light, very versatile, and great for outdoor adventures!
18. Romantic Cherry Blossum Card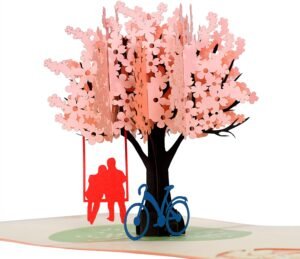 Described as heartwarming would be this Cherry Blossom Swing Set, that pops up as you open the Valentine's Day Card! It also does a great job of expressing a mood of what love looks like with someone you would want to spend the rest of your life with!
19. "I'm Yours No Refunds" Whiskey Glass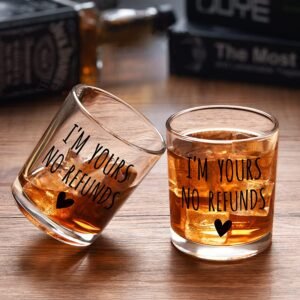 This Shot Glass is important because it comes with a clear but strict policy when being involved in a relationship status with you. Absolutely, at no reason at all are returns accepted, and it's best to just pour a shot and deal with it! So Cheers and Happy Valentines Day!!!!
20. Contour Profile Tool
If your lifeline partner is someone who does a lot of carpentry work, then best believe you have yourself the best gift idea you can find for their type of work. This Contour Profile Tool copies with pure accuracy and even has advanced high-quality features to work with all kinds of materials!